The Ajai wildlife reserve is a small wildlife reserve with about 16,600 hectares of land located on the western bank of the white Nile river in the north western Uganda near Arua. Ajai wildlife reserve was gazetted with a profounder aim of protecting the only then remaining 80 white rhinos in Uganda by 1965. But these all got extinct because of the then rampant and uncontrolled poaching that had characterized the Uganda's protected areas. This greatly affected Uganda safaris that were highly inclined to rhino tours. But surprisingly before 1965, the area had been put under the control of a traditional superior by the names of Ajai from whom the name of the reserve was ascended. However, in the present times, Ajai is characterized by plains of grasses, a couple of woodlands and swamps.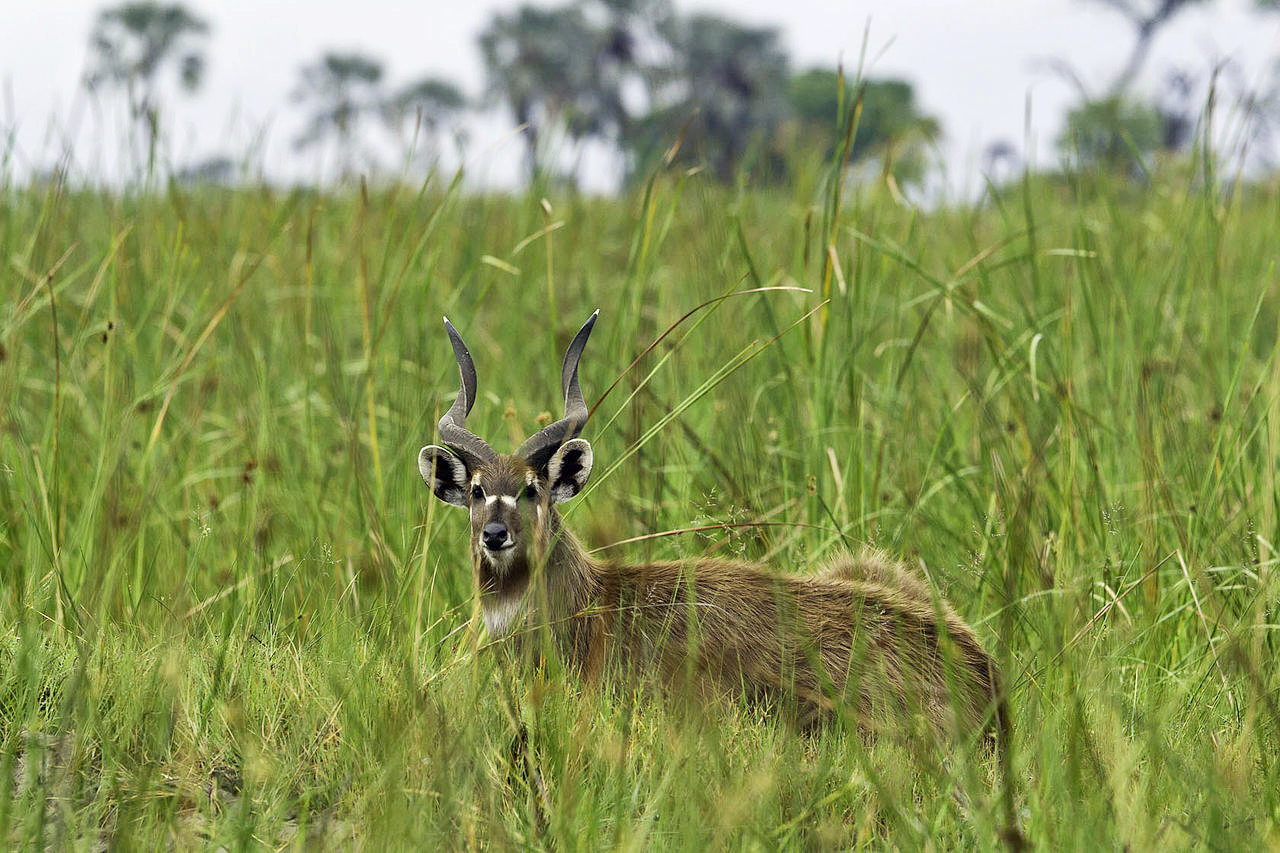 Although there are no more rhinos,  Ajai wildlife reserve is home to a variety of wildlife to encounter on your Uganda tour. These include vervet monkeys, olive baboons, black and white colobus monkeys which are the likely primates. Animals include zebras, the common Duiker, sitatungas, Lelwel Hartebeest, the warthogs, the oribis, the lions and the popular Uganda kobs which excite Uganda wildlife tours and safaris.
Since it is a bite characterized by water from the white Nile, there are also aquatic wildlife which include crocodiles and other reptiles like the dangerous venomic python snakes. There is variety of bird species and tourists interested in bird watching safaris will comment on Ajai as a true bird paradise. These can all be seen when you take a wild nature walk or even a game drive around the Ajai wildlife reserve.
The Uganda government through the Uganda Wildlife Authority is planning to reintroduce the rhinos together with the buffaloes in the reserve to revamp the heart of Ajai's establishment. This will boost the Uganda wildlife safaris and tours to the reserve.
A tourist, who likes to visit this true African wilderness, the charge is $15 every day. Before you leave, you may wish to buy some craft materials from locals that stay around there. If you have to spend the night there, you will definitely have to camp, set up that camping tent where you will sleep. Meals will be provided by the safari camp's restaurant and you can pay for your meals at the same time you are paying for the campsite. This campsite is located very close to the administration building for security purposes especially during the night.
For more information about Ajai Wildlife Reserve or book a Uganda wildlife safari to Ajai, send us an email through info@travel256.com or call us on +256701367970.