5 days (4 Nights) combined wildlife safari in Uganda features visits to Lake Mburo park & Queen Elizabeth national park, trip activities include morning game drives, boat rides on Lake Mburo & Kazinga channel plus community walks.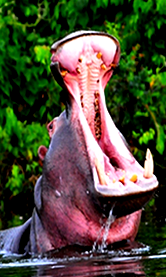 DAY 1- From Kampala to Lake Mburo park
Today, you will be picked up from your location after breakfast and start on a journey of about 4 hours to Lake Mburo national park. Check in at your lodge for dinner and overnight stay.
DAY 2- Game Drive & Boat Cruise
On this day, you will wake up to ready breakfast at your lodge and get ready for a game drive in Lake Mburo national park were you might some of these various mammals like buffaloes, topi, impala, zebra, jackals, leopard, warthog, bushbucks among others plus primates like the vervet monkeys, olive baboons with numerous bird species like the black billed barbet, white winged warblers and crested francolins. After this game drive, you will have lunch and then a boat cruise on Lake Mburo  were you will see water animals like the hippos, reptiles like the crocodiles, and birds like the shoebill. When this heartwarming cruise is done, you will head back to the lodge for dinner and also spend the night.
DAY 3- Transfer to Queen Elizabeth Park
Today, you will wake up to ready breakfast and the checking out of your lodge. You will then embark on a journey to Queen Elizabeth national park. You will arrive ready for lunch and later on the evening, a visit to the salt lakes of Katwe and also tour the local community. You will head back to the lodge, have dinner and spend a night.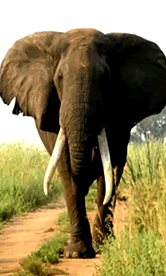 DAY 4- Game Drive & Boat Cruise
After breakfast, you will go for an early game drive in the park were you may see mammals like the tree climbing lions, leopard, spotted hyena, elephants, hippo, topi among others. This is one of the best game drives you can ever have. You will then return to the lodge and have a mouth watering lunch. When lunch is done, you will have a boat ride along the kazinga channel where you might see birds like the African fish eagle, knob billed ducks, and reptiles alike the crocodile and water mammals like the hippos. This ride will leave you with an amazing experience on water. When back on the shores, you will ride back to the lodge for dinner and night
DAY 5- Return to Kampala
This is the day you will be heading back to Kampala. You will have early breakfast, check out and embark on your return journey. You will make a stop at the equator for a photo shot and then continue on your journey back to Kampala.
END OF WILDLIFE SAFARI