With an abundance of pristine beaches, best weather, and gorgeous views, Ssese Islands has a perfect combination for a romantic honeymoon getaways in Uganda with someone you love. Plan a glamorous romantic trip for two at Ssese Island's luxurious resort in Uganda and create memories that will last a lifetime.
Brovad Sands Lodge Kalangala sits on three miles of white sandy shoreline where you and your loved one can dip your toes in the sand with a sun-downer.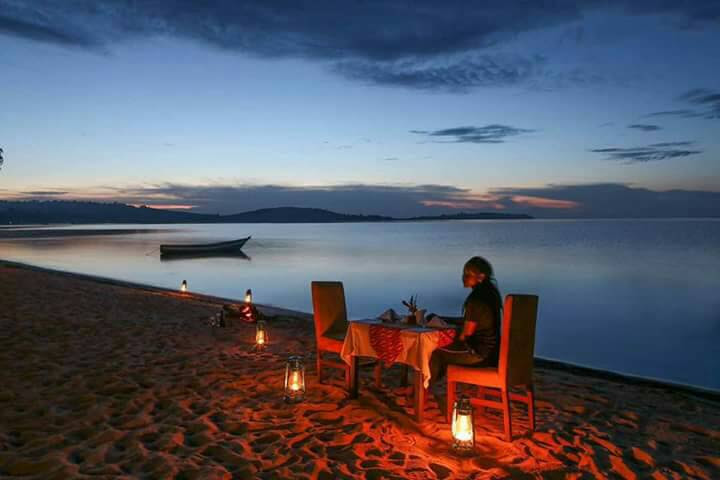 Take a swim in the swimming pool, grab a quad bike to explore island up close and personal, or toast to a romantic sunset from the privacy of your own balcony. After soaking in the views of the sunset over Lake Victoria spend an afternoon unwinding at their tranquil organic day spa.
Luxurious and secluded, the 12 cottages that make up Brovad Sands Lodge with pristine white sand beach on Bugala island of Ssese archipelagos. You can feel the breeze of the fresh air in the airy restaurant and relax besides the lake overlooking the gorgeous lake. Have a romantic private dinner with freshly mouth-watering meals and a glass of wine on the beach.
Let your holiday be your perfect time to spend quality time together with your loved one. Ssese islands is Uganda's premium honeymoon destination for the best romantic getaways. Get in touch with us to assist you plan your honeymoon in Uganda. Send us an email via info@travel256.com or call us on +256701367970.