Honeymoon holiday in Uganda is the most memorable romantic getaway and carefully chosen honeymoon packages vacation offers the best experience, it the best way to start a marriage life, the mutual affection of newly married persons to the changing moon which is no sooner full than it begins to wane.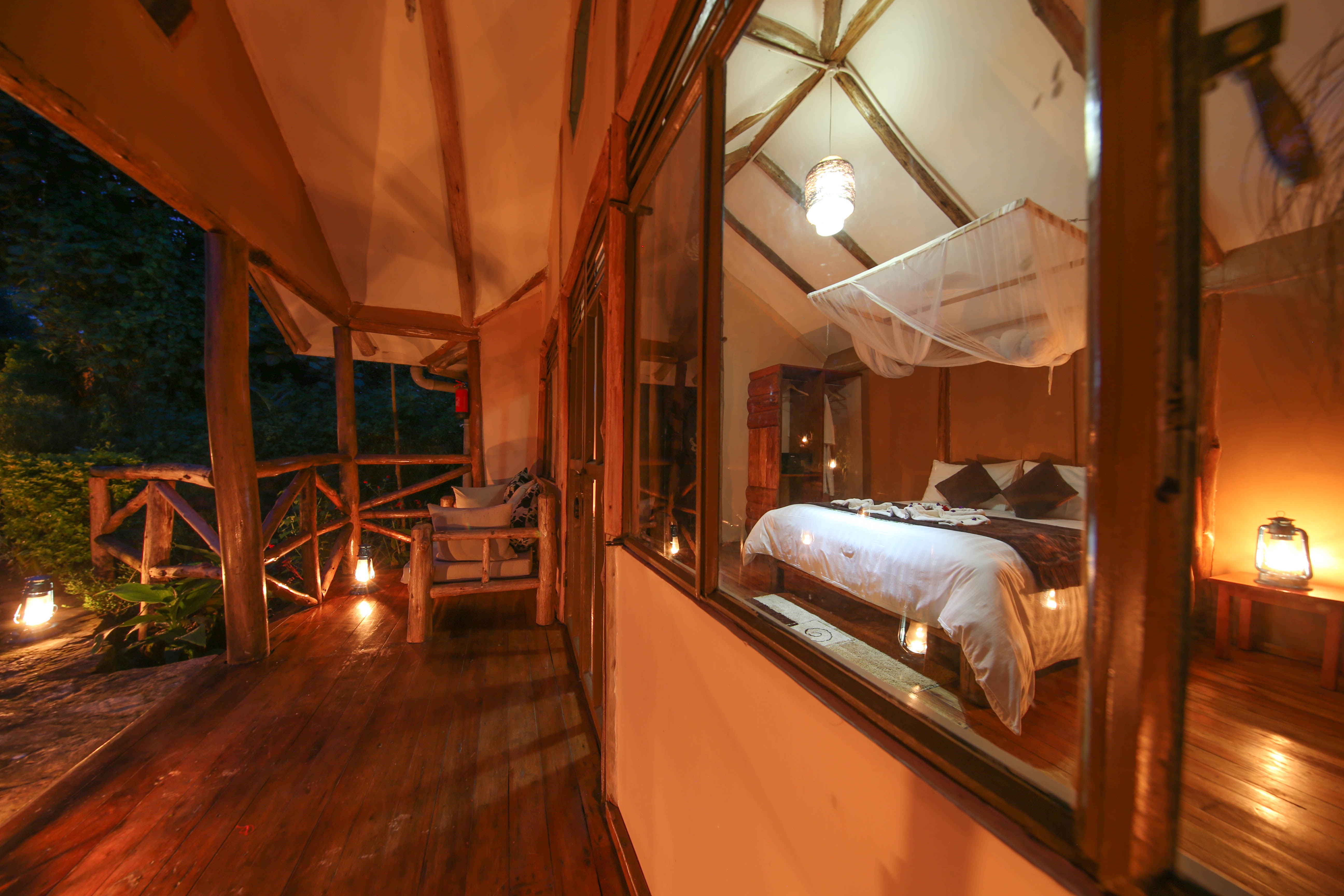 Travel 256 Tours and Safaris delivers on the ingredients of a true holiday to will help you turn your dream honeymoon into a reality with our honeymoon holidays which are out of this world, imagine a candlelight dinner deep in the African bush, secluded accommodation which ensures your romance needs are taken into consideration, Continental breakfast and a Soar above the vast widllife of Uganda in a hot air balloon safari.
Honeymoon holiday can be a combination of thrilling game drives and a beach holiday to ensure relaxation and quality moments together, Uganda's Ssese Islands has fabulous beaches and also the palm-fringed Lake Victoria shores are ideal for romantic getaway relaxation for the couple.
We offer normal unbeatable affordable prices, no extra charges on our honeymoon packages in Uganda. We also have low budget Uganda honeymoon packages for those in a squeeze yet want to have the lifetime moments.
Our honeymoon holiday packages are designed to ensure that each couple gets their needs met since each couple is different from another and hence unique needs.
But we have decided to highlight some of the popular packages below:
Don't get too caught up in the wedding itself! Remember, this one day is in preparation for a lifetime. The honeymoon is the beginning of that life together.
It is traditionally the groom's job to plan the honeymoon, which I think is a fantastic idea since the bride generally has so much to do with the wedding.
However, many couples are working together these days… to ensure that both get what they have always dreamt of for their dream honeymoon.
Either way, your honeymoon in Uganda will be the best vacation you've ever had, and since it will never be repeated maximize the moments to the fullest and you will have memories about it even when you grow old together!