A trip to Jinja is a highlight on a Uganda tour with lots of activities to do in Jinja. On the Nile river and Lake Victoria is where experiential adventures abound.
There are unending things to do in Jinja for the adventurous at heart – here you will find just a few of them but they will give you an idea of what you can do and see in Jinja along the Nile and Lake Victoria.
White Water Rafting in Jinja
From mild to wild – white water rafting at its best in Jinja on the White Nile – you might get wet, but you will never forget the experience of rafting on the Nile in Jinja. You can take it a bit easy with a family float for you and children.
Jet Boat up the Nile Rapids
Jet boat up the River Nile Rapids at incredible speeds and enjoy the wild of the River Nile without being immersed in it except a bit of spray. Simply a most awesome experience.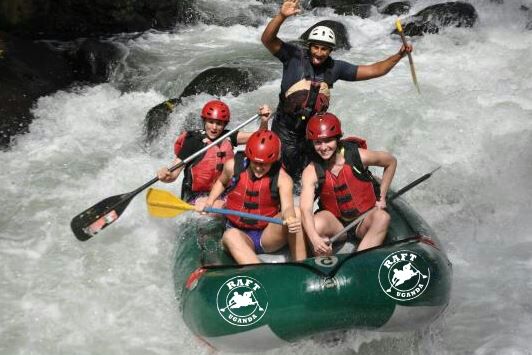 Kayaking on the Nile
Tandem Kayaking with a most knowledgeable guide to take you down the rapids of the River Nile. You can also try River Surfing, another option at Jinja along the River Nile.
Sunset Cruise at Jinja
Take a Sunset Cruise with dinner and drink at Jinja – simply a most enjoyable experience while at Jinja on the White River Nile.
Houseboat Safari on Lake Victoria
Take a two-day houseboat safari on Lake Victoria – Jinja.  A great way to relax and chill out in a most novel way in Uganda. Fish, relax, enjoy the scenery including fishing villages along the shore.  Two Crew members are on board – your food is prepared for you and you the houseboat can accommodate up 8 – sleep on top or below, two bathrooms are available.
Horseback Riding Safaris along the Nile at Jinja
Horseback riding safari along the Nile and there is even an overnight horseback riding safari of two days – another way to enjoy the Nile, visit Villages and hamlets along the journey and take in the culture and sights.
Quad Biking
All Terrain Vehicle Quad Biking along the River Nile taking in the sights and the local cultures as you ride through various villages. Visitors to Jinja find this an exhilarating experience.
Mountain Biking
Bicycling along the Nile at Jinja is a most enjoyable experience for visitors to the Nile area, there are a lot of places where you can ride a bike including along the Nile though various villages and hamlets.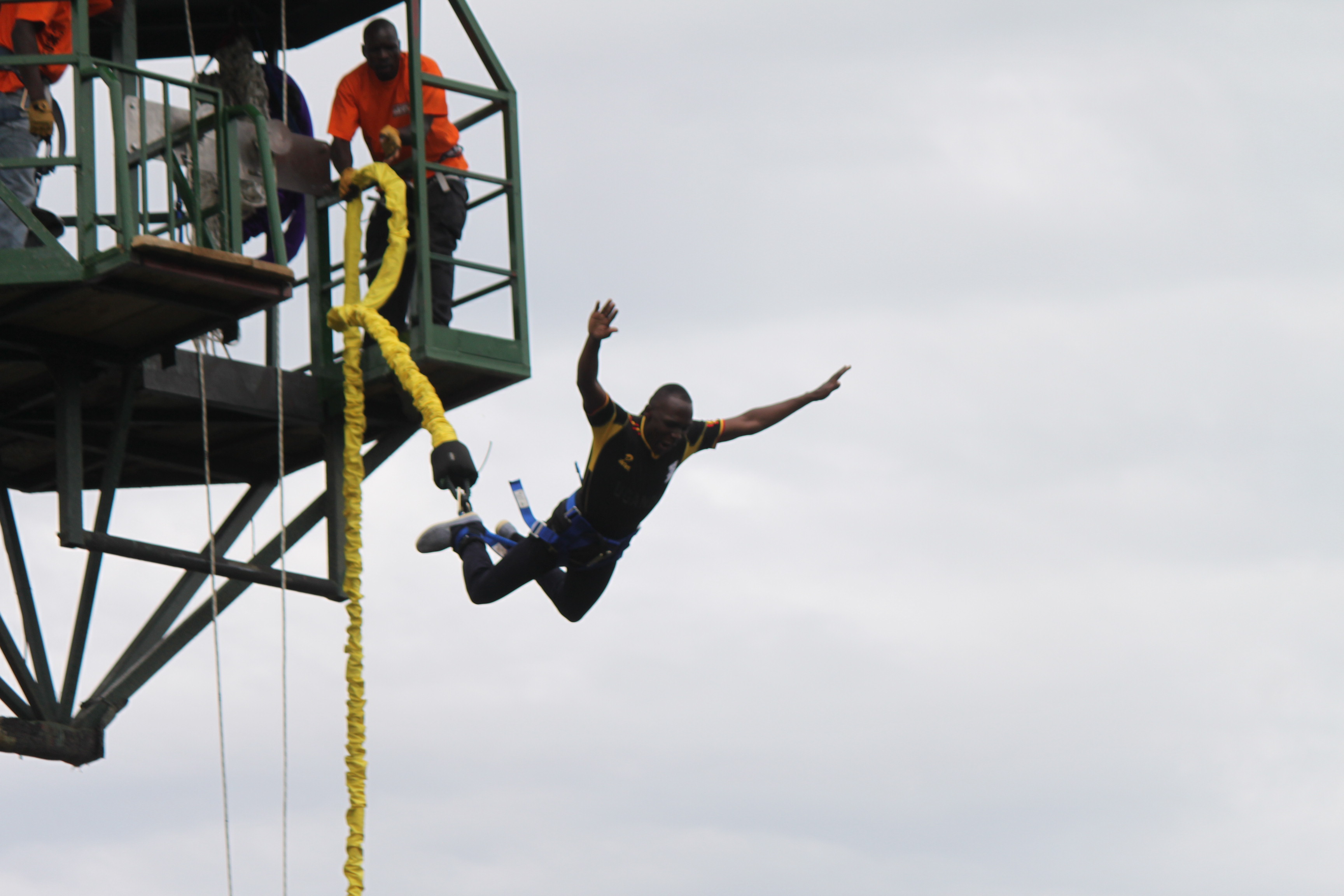 Bungee Jumping
Bungee Jumping, not for the faint of heart, however many simply enjoy the experience of diving into the Nile River below. It is an unforgettable experience for most.
Visit the Source of the Nile at Jinja
Visit the Source of the Nile and take a boat ride into Lake Victoria from the Source of the Nile Park and back – the park is well kept and has many flowering trees, plants and shrubs attracting a variety of birds and butterflies.
Mabira Forest
Mabira Forest is the only rainforest in Central Uganda and one can stop here on the way to or from Jinja and take a guided nature walk through the forest.  You can also zip-line in Mabira forest above the tree-tops.
Ssezibwa Falls
Ssezibwa Falls is combination of scenic wonders, culture, tradition and legend and can be incorporated into your time to or from Jinja.
Visiting visiting Jinja is a highlight on a typical adventure Uganda tour, contact us via info@travel256.com or call us on +256701367970 to arrange a day trip to Jinja and explore the astonishing adrenaline activities in Jinja.