3 Days Mountain Elgon Hiking Trip
Mountain Elgon is an extinct shield volcano on the border of Uganda and Kenya, north of Kisumu and west of Kitale with its highest point begin Wagagai and fully found in Uganda. It's the 7th highest mountain in Africa. This mountain is found in Mbale district, eastern Uganda as its 280km from Kampala city covering about 6 hours.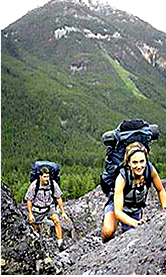 DAY 1- Transfer from Kampala to Mbale
Today, you will be picked up from your location in Kampala and start on you journey to Mbale. This is quite a long journey but you will enjoy each and every bit of it. You will go through districts like Jinja, Iganga, Budaka and many more. On arrival, you will check in to your lodge were you will have lunch and spend the night.
DAY 2- Mount Elgon hike
On this day, you will have breakfast early morning at your lodge and prepare to go for the hike. On this hike, you will encounter different African vegetation also enjoying the Chebonet falls, capkwai cave on the Sipi trail. This mountain harbors various vegetation types like the giant lobelia and groundsels, birds like the African goshawk, African blue fly catchers and animal species like buffalo, hyena, leopard and many more. After this hike, you will return to your lodge were you will have dinner and spend the night.
DAY 3- Transfer back to Kampala
Today, you will have breakfast, check out and start your journey back to Kampala.
END OF MT ELGON HIKE

Contacts & Address
We are situated at Najja Shopping Center, Najjanankumbi along Kampala-Entebbe Road P.O.Box 33137 Uganda -
Email- info@travel256.com

256 701

367 970